Our Partnership with EarthScout
Originally posted at EarthScout.com
EarthScout CEO, Troy Schmidtke, traveled to Owatonna, MN to install an EarthScout unit at Tonna Agra in early July.
Tonna Agra has upwards of 5,000 outdoor acres available with their partners and 200,000 square feet of indoor grow space. Tonna Agra is excited for the opportunity to measure environmental differences in their indoor and outdoor projects to gain a comprehensive understanding of growth and climate patterns.
"With EarthScout, we are able to collect the data from our outdoor acreage and potentially replicate those growing conditions in our greenhouse space. Air temperature, humidity, and light spectrum analysis are an important part of the mix, and EarthScout helps us do away with the guesswork."

–Chadwick Lange of Tonna Agra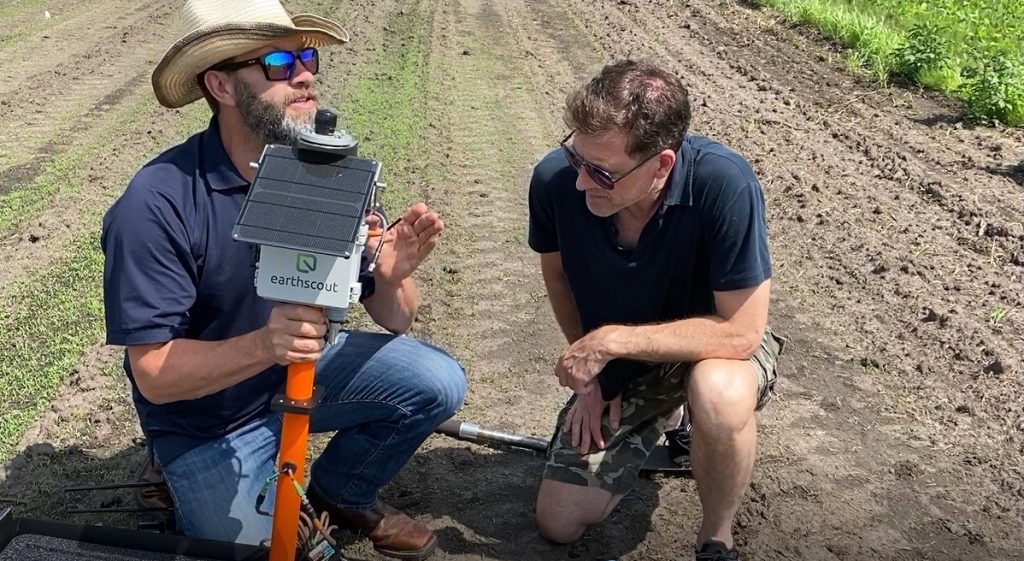 Troy Schmidtke (left) and Chadwick Lange (right) discuss EarthScout features during installation.
"Farmers have long standing data metrics on growing conditions for corn, soybeans, flax, etc…, but similar data is lacking in the hemp industry. At different points in the grow cycle, the plants need varying nutrients, and EarthScout will give us sample data which will allow us to target the nutrient mix to accommodate each cycle in the plant's life–and increase yields as a result."

– Chadwick Lange
In recent years, the hemp industry has been reemerging and expanding around the United States, however restrictions continue to force farmers to get creative and have a more in depth understanding of the plants as well.
The more research that can be done surrounding growing conditions and plant nutrients, the easier farmers will be able to control their crops to comply with things like THC content regulations. Also, research and data gathering can help farmers understand how to maximize levels of CBD and CBG in their plants, increasing profit potential over time.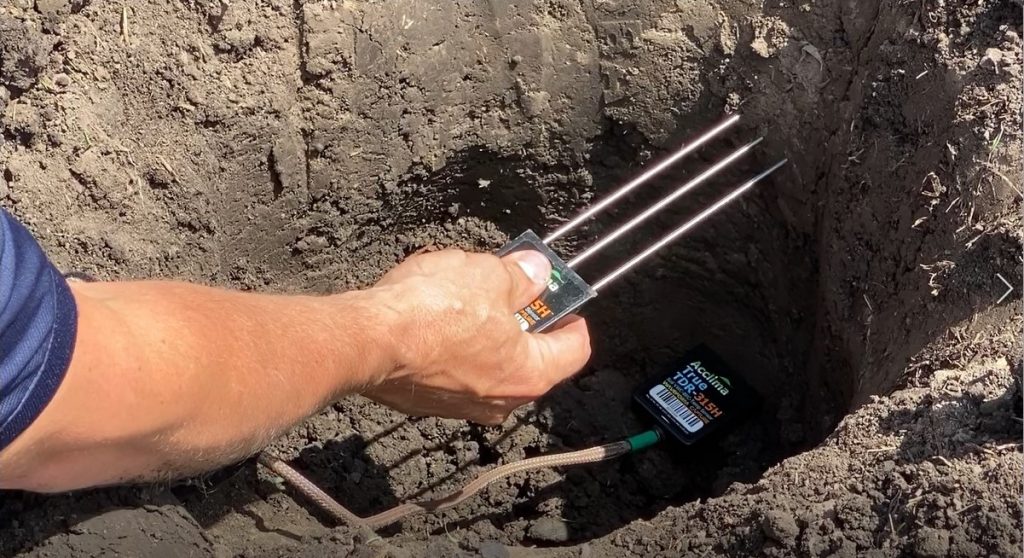 EarthScout soil probe installation.
At EarthScout, we enjoy expanding our network of growers and learning about their strategies. Thank you to Tonna Agra for your continued support of our product. We are excited to see where our collaboration leads us in the years to come.
EarthScout
®

. The eyes and ears on our fields. And yours.

The flexible, plug-and-play sensor configurations available with EarthScout® make it ideal for growers who want to optimize the profit potential of their high-value plants. Beyond yield, building a data history with EarthScout can help guide consistent production of what key buyers demand—whether it's oil quality and content, CBD or THC ratings, specific flavors, aromas or terpene profiles.

Specialty plants ideally suited for EarthScout custom configurations include: hemp, medicinal cannabis, hops, mushrooms, herbs, and more.
Typical Actions & Alerts
Set alerts on your phone—reducing risk by assuring you won't over (or under) apply costly crop inputs. Use real-time data and analytical tools to make decisions and take action, including:
​
| | | |
| --- | --- | --- |
| Aeration | Harvesting | Tilling |
| Air Control | Humidification | Tissue Sampling |
| Cloning | Irrigation | Transplanting |
| Cultivating | Lighting | Transporting |
| Documenting | Planting | And more! |
| Fertigation | Soil Testing | |